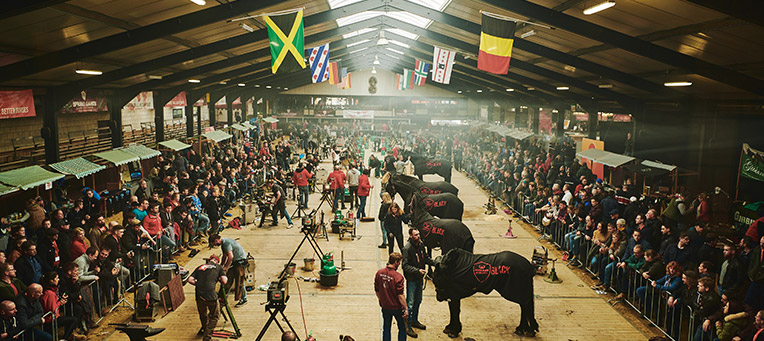 THE WORLD'S BIGGEST FARRIER'S COMPETITIO
The traditional Werkman Spring Games comprise a quality programme with lectures by people who have earned their spurs in the world of hoof care.
Farriers are experts in the field of horseshoeing. They know, better than anyone, the connection between good horseshoes and the horse's performance. Therefore, they require top-quality horseshoes tailored to the anatomy of the hoof; fully functional with the proper finish. Werkman horseshoes meet the contemporary high expectations of farriers. Our product line consists of quality products finished in detail, which you, the farrier, will elevate the vitality of the hoof to a higher level in order to enhance the performance of the horse.